I tell this to my family, friends and even employees/contractors all the time: keep your day job BUT start a side hustle during your free time.
Your day job is to put a roof over your head, food and drinks on the table and some savings.
Your side hustle?
It will change your financial future and will likely be your biggest early retirement accelerator, waaaaay more than ability to save and be frugal.
Not to mean that ability to save and spend wisely isn't good, it's a good start but if you truly want to retire early and be financially independent, then you need to consider starting a side hustle.
Entrepreneurship may sound overwhelming, but to me there's nothing more exciting than a person who wants to take care of their own financial future, pursue their passions and dreams and start their own business.
There are so many what-ifs around entrepreneurhship that makes business overwhelming, which stops so many would-be entrepreneurs from starting – and that's why I recommend keeping your day job, your full time job, and dip your toes in the water with a side hustle.
The Long Term Problem Of Inflation and Time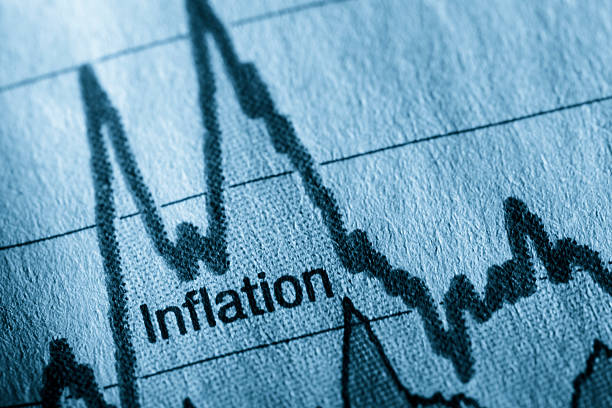 Inflation is eating away the value of our money, and though banks are saying that the national inflation is low, say 2-ish percent…but the real inflation is when you go out to the marketplace and buy stuff for yourself.
United States February 2022 states that the inflation rates are 7.5%, highest since 1982. In Singapore, the petrol prices just went up 3-4x in a span of weeks in March 2022.
And we hadnt even touched on passive investment income and time.
Worse is "stagflation" where cost of living goes up, but wages dont catch up with the increase in costs.
So What Can You Do?
If you want to get out of the rat race, the very rat race that takes up most of your days and energy, then you need to change the way you think about making money in the first place.
After all, that is what that separates entrepreneurs from employees.
Employees tend to associate active work = income, which isn't wrong. It's called active income, and the only issue with this is that it's finite and linked to your time.
Work equals income, no work equals no income.
As an entrepreneur, I dissociate time from earning, and instead, I build systems where I can help both clients and employees / contractors (or technology), whilst making a profit in between. This allows me to scale my business and profits beyond my two hands and my personal energy.
I made the decision a long time ago to not get too upset about how unfair or rigged the system is, and instead, to learn, to adapt and use the very same system to my advantage without hurting anyone.
Side Hustle Ideas
If you're not sure about what side businesses to start, and this is especially if your true calling isn't clear, then you can consider being a
Consultant — Being a consultant is suitable for people who love the work they do but not the company. So instead of reinventing the wheel, you take your expertise, experience and skills you already process into part time consulting gigs. I do this with my main physical therapy business. Companies are eager to work with you because you have hands on experience and you may like it cos it's a low cost start up…maybe all you need is to turn up or work from home with a laptop.
Sales Agent — There are some agency work such as being selling properties (realtor), insurance, watches and cars. There are many other stuff that one can sell, these four examples are pretty common. property or realty agents, or insurance agents and the like, where you can sell other people's products and get a commission, some are big ticket some are recurring commissions.
Multi-level marketing / Network Marketing — I dont recommend this to start off, but they do provide great sales training…BUT you must do your research. The products must be solid and have strong track record (be careful, many pyramid schemes out there) and commit to growing your business, your business will grow.
Turn your interests and hobbies into cash — There are interests that are monetizable, such as photography, woodworking, heck even knitting! You can build a business in your own community and start off by helping neighbours and people you know. Over time, effort, you will get more word-of-mouth referrals…getting paid to do shit you like. An extension of this is to start an online business sharing tips and information about stuff you care about, from knitting to teaching dog tricks to teaching babies to poop in toilet bowls. Learn how you can build an online business here (affiliate link and free to create account)
Sharing economy — Such as AirBNB (room/home-sharing); Grab/Uber/Lyft for to deliver passengers or food and even parcels.
What You Can Do With The Side Hustle Profits

As you earn more and more in your side hustle, you can consider investing a portion of profits into
dividend paying stocks or rental properties

hiring more employees / contractors to scale your business
creating products to sell and service your clients

quit your job, retire or work part time if you so desire
take more holidays
be more generous with your loved ones and friends
and more
All in all, the most important thing about starting a side hustle…is to give yourself more life and financial options and opportunities in life, that you otherwise wont have if you're stuck.
I'm the founder and writer here at NigelChua.com; as well as serial entrepreneur, therapy business entrepreneur, digital entrepreneur, investor and also happy husband, father and Christian.
Started and sold off a business for 7-figures; built another 7-figure one and growing it further, plus building/investing into other businesses and investments as well as advisory works.
Nowadays I share and teach entrepreneurship, financial independence, retiring early as well as building and living a life you love.
Thank you so much for your time and I hope it's helpful for you.
Where To Next?