I left a fairly stable and ?successful business and brand some years back, and it took me a few years for me to
mull over / consider and pray through thoroughly before deciding firmly to leave
following God's will and direction for me in the new phase of my life where I am remaking and renewing myself
personally go through every facet of the new adventure and journey (ongoing process)
emerging happier and victorious (smallish victories for now)
Yes, this is a mini-victory post.
Yes, I decided to leave a fairly financially comfortable place and created brand / business behind, and after experiencing life and business years post the entire reset and restart process, upon looking back – it has become very clear to me that it is still the right and good decision to make.
One that I'm confident and happy to say that I will do it again in a heartbeat. No regrets.
Of course, the adventure and journey has its fair share of ups and down, doubts, fear…and at the same time, it was one of the best seasons of my life, be it:
The Highs
spending time diving into the written Word of God (bible) and finding deep truths and revelations about love, humanity, redemption, restoration
experiencing the closest authentic spiritual ginosko love and experience of Holy Spirit encouraging and leading me through one of the darkest seasons of my life
finding out True Allies who loves me and my family, and truly wants to support us and not coddle us and tell us half truths, but the entire truth
how much I standby truth, love, courage, good, integrity and these are things that I cannot compromise
no longer have to deal with organizations and/or individuals who are just seasonal / lie for convenience and self benefits / who can spew lies and create own narratives and story for self gain and corruption…and conversely, I get to serve a great team and my wife who loves me and whom I love, with awesome positive culture
I no longer have to serve drama kings and queens who can lie and spin tales and their own narratives at the drop of a hat with a straight face, and neither do I have to sit through hours of mud-slinging/self-promotional charade and drama
the joy of staying true to Christ no matter how inconvenient / painful it is, and realizing that it is Him who sent me on a new mission in the next phase of my life (this is after years after the hard reset)
finding how much I actually still love humans and marvel at God's creation and redemptive plan for us through His Son Jesus
experimenting with publishing (with more to come)
fatherhood and spending sabbatical time with beloved children
finding out how much I still love serving and more importantly, being and doing business in the market place with Godly love, patience and truth, without having to deal or make deals / compromises with individuals whose values starkly contrast Godly / biblical teachings
I shall not write of what had happened to the antagonists and perpetrators, for even though some of them had met some of God's vengeance, I do not wish to pay attention to that because vengeance is ultimately the Lord's (Deuteronomy 32:35)
35 Vengeance is Mine, and recompense;
Their foot shall slip in due time;
For the day of their calamity is at hand,
And the things to come hasten upon them.'
As well as Proverbs 24:17-18, which says:
17 Do not gloat when your enemy falls, and do not let your heart rejoice when he stumbles,
18 or the LORD will see and disapprove, and turn His wrath away from him
Plus I recall that Jesus in John 21:18-22 specifically said:
If it is my will that he remain until I come, what is that to you? You follow me!
People can keep sharing "their" narrative and their version of the story, and the truth may never surface in this lifetime, and that's perfectly alright with me, because I know that
the truth will come out no matter what, when we all face the Lord at the end of our lives
God will deal with the liars / cheaters / untruths / etc
I've more important things to do anyway
Hence the logical conclusion is to just follow the Lord, and wherever He leads me. God has never shortchanged me before, and He never will (though sometimes it's scary).
The bible says that "For I know the plans I have for you, declares the LORD, plans to prosper you and not to harm you, to give you a future and a hope" (Jeremiah 29:11).
I (Nigel) shall continue to pray for and bless those who cursed me, who had planned, conspired, lied and acted against me, as well as those who allowed that to happen, and may they find love and redemption and hope in Christ Jesus.

Which even if it challenging at times, but praying for them allows more of the love of God to come into my heart and mind and soul, and makes it even easier to pray for them =)
…or The Lows
I "only" have three (3) broad lows:
realizing who people who are just seasonal / lie for convenience and self benefits / downright evil and corrupted and my naivety and how much disdain I have for these practices
how many people "look down or look away", working for individuals and organizations that have questionable ethics and practices

just because they think it's normal / okay
because "the money is good" and nowhere else pays as well / bad time to exit
or that they need to put food on the table

Realizing how much people (myself included) need Christ
Happier Than Ever.
I'm trying to put to word how happy, in a deep sense of the word, I am today. And this deep joy seems to be increasing deeply and meaningfully as the days and time goes by.
It's not just because everything is sunshine, butterflies and roses – there are still struggles and challenges.
Maybe it's the long list of "Highs" as written above.
Of course, I still do face challenges and difficulties and pain (who doesn't?), and the usual struggles and issues, but (and it's a BIIIIIIIG but!)  I am free to love and do the right and good things, the right and Godly way – it is so endearing, so enriching, so good.
Perhaps because I am thriving because I am aligned within where and what God wants me to do, and I feel and know that He is with me stronger than ever before.
Perhaps this is MY understanding of what I perceive, aim and want "Good Success" to be.
This is so good.
Good Hope For The Future
As I end this article, I will say that I have good hope for the future, that I am inline and aligned with where and what God, Jesus and the Holy Spirit is leading me (kairos alignment 2020), and I will continue heading in the direction and destination where They want me to go, with good expectation that they will lead me to good, green pastures.
Surely goodness and mercy shall follow me all the days of my life.
Surely what I had "lost" I count as "gain" and I shall be restored multiple-fold returns in God-terms.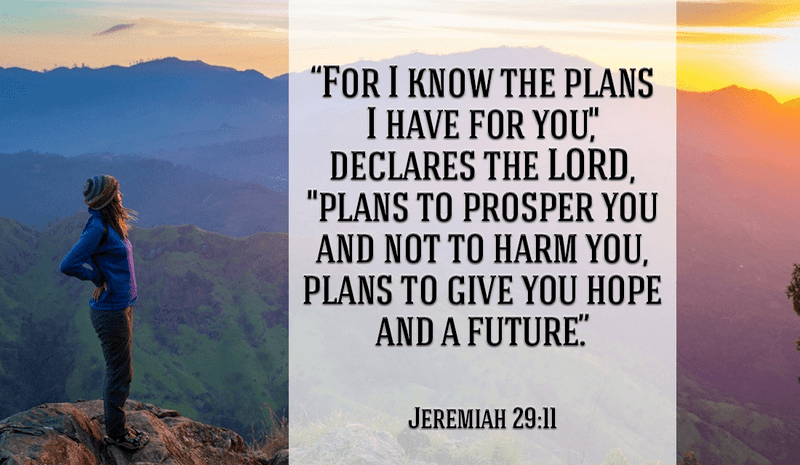 I know that I know that I know, that God, being a good Father, has good plans in store for me (and you), and I will keep moving forward towards God and His plans for me (and of course, for you too).
Related reads:
I'm the founder and writer here at NigelChua.com; as well as serial entrepreneur, therapy business entrepreneur, digital entrepreneur, investor and also happy husband, father and Christian.
I love good success and freedom and learned early in life on importance of making more and entrepreneurship. Started and sold off a business for 7-figures; built another 7-figure one and growing it further, as well as building/investing into other businesses and investments as well as advisory works.
I help motivate and/or bring clarity to people as to building their lives based on what matters most to them – this could be earning more with entrepreneurship or a side hustle; or scaling back their expenses (or kill their mindless spending and keeping up with the Joneses'); improving communications, relationships, problem-solving and other growth-related matters.
All for one main purpose: to help readers become happier by build their lives according to what matters most to them.
Where To Next?
If you're new here, do subscribe to my newsletter – no spam and just my best stuff. Unsubscribe anytime.
Go to the Start Here it's created to be my good success and life thesis, so it's very content heavy (Read: lots of words and links to resources, write ups and videos). It's constantly updated too with new data and updates as often as I can.
If you like videos, head to All Videos – all the latest (and all) videos are uploaded there.
Visit the Blog to read the latest articles and videos. You can see all / my entire list of previous articles here: Archive
Head over my Resources page to see the curated products and services I use / have used to improve different aspects of my life be it business, relationships, health and more. Note: recommendations in nigelchua.com may be affiliate links, which means I may get paid if you choose to buy through my affiliate link.
If you'd like to ask me any questions, head to the Questions/Ask Nigel section
Contact me if you like to thank me for helping you in some way (please, always tell me – it's such emails that I truly look forward to), interview me, ask me to try a product, or media inquiries.
If you like my work and want to support me / my cause by giving a tip / donation or choose to buy stuff at my products and tool page – thank you for your support. You keep me going.